What's Artia?
Artia is a Web-based Software for Project Management with a quick implementation and low costs.
It has been developed with Social Networks Aspects, making it a business tool with a great communication and collaboration system.
Easy and fast to use, Artia allows you to organize personal and professional tasks, create and manage projects, share tasks with people, companies and teams, do time entries to administrate the time spent with each task along the day, view planned tasks and execute them very easily. Furthermore, you will have access to special charts and functionalities. See more.
---
Why use Artia?
If you need to increase the visibility of work that is being done by your team, Artia has a lot to offer. Several companies make use of our tool to improve the synergy and commitment of their professionals.

Artia has clients all over world, gaining ground in several professional fields like Marketing and Communication, IT, Software Development, Engineering, Industry, P&D, Consultancy among others. Artia is recommended for self employed professionals, freelancers, specialists, analysts, managers and leaders of any kind of company.

Artia provides a better team collaboration, making communication, projects and tasks easier to manage. See more.
---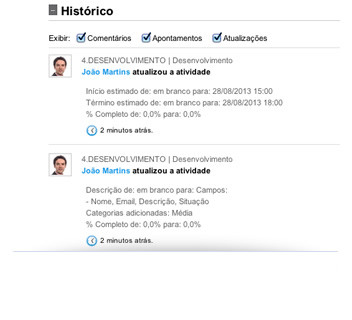 High Added-Value!
Artia has Plans that fits perfectly with your company's size.

Artia's team is able to attend, from self employed professionals to big size enterprises with monthly plans and suitable services.

We also offer trainning services and implementation consultancy. But most of our clients already implemented Artia using only our special support and documentation. See more.